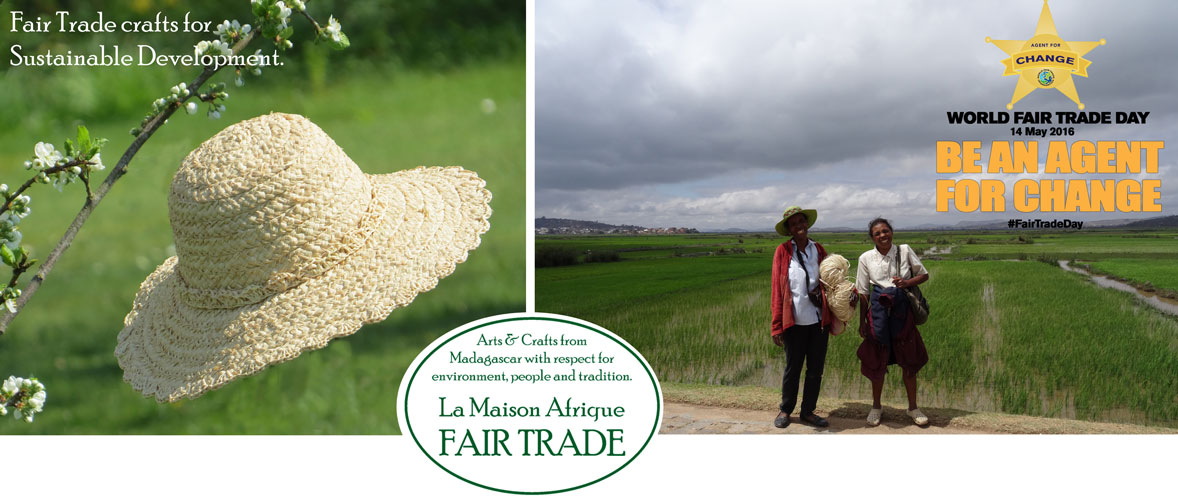 World Fair Trade Day 2016 – Be an Agent for Change
Fair Trade is a good tool for Sustainable development.
Fair Trade is above all …action.
The World Fair Trade Day takes place on the second Saturday of May of each year.
World Fair Trade Day celebrates Fair Trade for its tangible contribution to poverty reduction, gender equity and environmental care. The poorest countries are the ones that have contributed the least to the ongoing climate change, but they are the worst hit by its consequences.
Trade must benefit the most vulnerable and deliver sustainable livelihoods, above all by creating opportunities for small and disadvantaged producers.

Millions of good Agents for Change; producers, traders etc businesses, policy-makers, supporting organizations, volunteers and consumers have together made Fair Trade grow globally with impressing strength. That is worth celebrating!
World Fair Trade Day is an event initiated by World Fair Trade Organization (WFTO) and its members.